The know-how I've acquired in traditional mosaics enables me to tackle the restoration of antique mosaics in collaboration with Jérôme Clochard from the Absolut Mosaïque workshop. These are essentially mosaics from the 19th and early 20th centuries, which are part of our heritage and the history of the building in which they are installed, and which it is important to preserve. If you are an architect, interior designer or building professional, please contact me to discuss your mosaic needs. I'd be delighted to work with you to create unique pieces that enhance your interior design project.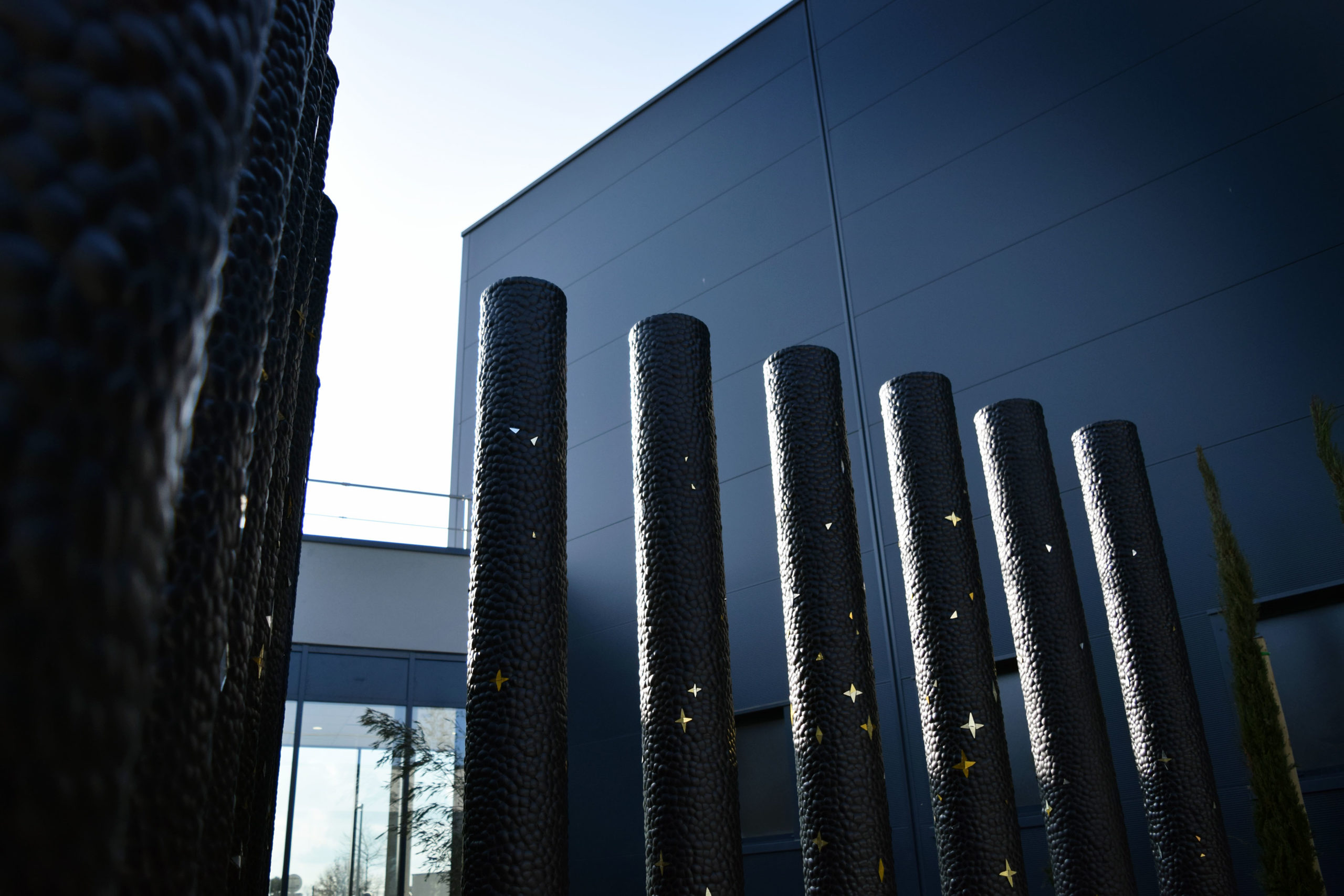 From design to production, I make it a point of honor to create entirely handmade pieces in my workshop, working hand-in-hand with architects to produce creations specially designed for their projects.
Each collaboration is a unique source of inspiration, and with the help of your architectural vision and my know-how, we build unique pieces that perfectly meet your expectations and technical constraints.
As an artist, creating in close collaboration with interior designers is a source of immense satisfaction and inspiration for my work.
Creativity, experimentation, precision and emotion are at the heart of my approach to reflecting your aesthetic vision and bringing a unique dimension to every space you decorate. Together, we bring inspiring projects to life, creating remarkable atmospheres and offering a captivating visual experience.
Would you like to exhibit new, emotionally-charged artworks? This is the ideal place to meet. Exhibiting artworks conveys a distinctive, upmarket image that highlights the work of the craftsman and the skills of the artist.
Creativity, emotion, experimentation and precision are at the heart of my approach. I invite you to work together on a proposal to present unique art creations based on my work with eggshells.