Nathalie Chaulaic
Curious by nature, I like to experiment, play around with materials, forms and color, and venture down unexplored, untrodden paths to find inspiration in unexpected discoveries.
Photo credits : Gilles Leimdorfer

"THE BEAUTY OF THINGS EXISTS IN THE MIND OF THE BEHOLDER". D.HUME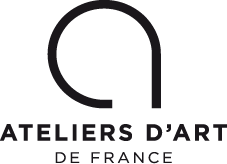 Member of the Ateliers d'Art de France which brings together more than 6,000 craftmen, artists and art manufactures throughout France and whose vocation is the promotion, representation, defense and economic development of art workshops.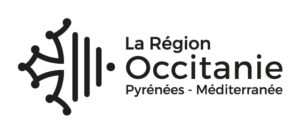 Website co-financed by the Occitanie region
You have a project? A desire?
I love challenges and bespoke projects
"We greatly appreciate the originality and beauty of your creations"
"We wanted Nathalie Chaulaic's works to be an integral part of our new living space. While taking in the places, Nathalie accompanied us, advised and guided us. From this dialogue are born three unique works that are in perfect symbiosis with the new personality of our house after its renovation"
"I have the pleasure of hosting a Totem, it's a daily pleasure of which I remain grateful"
"We used Nathalie Chaulaic's services because we wanted to give our clients an original gift, different from what they usually receive, with the objective of representing French talent. Our clients, mainly foreign, are particularly sensitive to French know-how, a guarantee of quality. After a few exchanges, Nathalie offered us mosaic paintings with tinted cement, which perfectly matched what we expected."
"Nathalie's artwork has found its place at home, I am delighted. I really like the combination of fabric, "raw" material and mosaic, on the contrary very refined"