Nathalie Chaulaic
Curious by nature, I like to experiment, play around with materials, forms and color, and venture down unexplored, untrodden paths to find inspiration in unexpected discoveries.
Photo credits : Gilles Leimdorfer

The beauty of things exists in the mind of the beholder.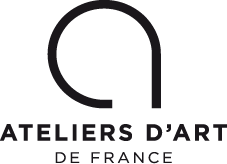 Member of the Ateliers d'Art de France which brings together more than 6,000 craftmen, artists and art manufactures throughout France and whose vocation is the promotion, representation, defense and economic development of art workshops.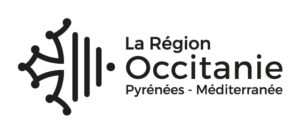 Website co-financed by the Occitanie region
You have a project? A desire?
I love challenges and bespoke projects
" J'ai le bonheur d'abriter chez moi un Totem de Nathalie Chaulaic, c'est un plaisir quotidien dont je lui reste reconnaissant "
"Nous souhaitions que les œuvres de Nathalie Chaulaic fassent partie intégrante de notre nouvel espace de vie. Tout en s'imprégnant des lieux, Nathalie nous a accompagnés, conseillés et guidés. De ce dialogue sont nées trois œuvres uniques qui sont en symbiose parfaite avec la nouvelle personnalité de notre maison après sa rénovation."
"We hired Nathalie Chaulaic because we wanted to give our clients an original gift, different from what they usually receive, with the objective of representing French talent. Our clients, mainly foreign, are particularly sensitive to French know-how, a guarantee of quality. After a few exchanges, Nathalie offered us mosaic paintings with tinted cement, which perfectly matched what we expected."
" L'œuvre de Nathalie Chaulaic a trouvé sa place à la maison, j'en suis ravie. J'aime beaucoup l'association du tissu, matériau "brut" et de la mosaïque, au contraire très raffinée "
" Nous apprécions énormément l'originalité et la beauté des créations de Nathalie Chaulaic "